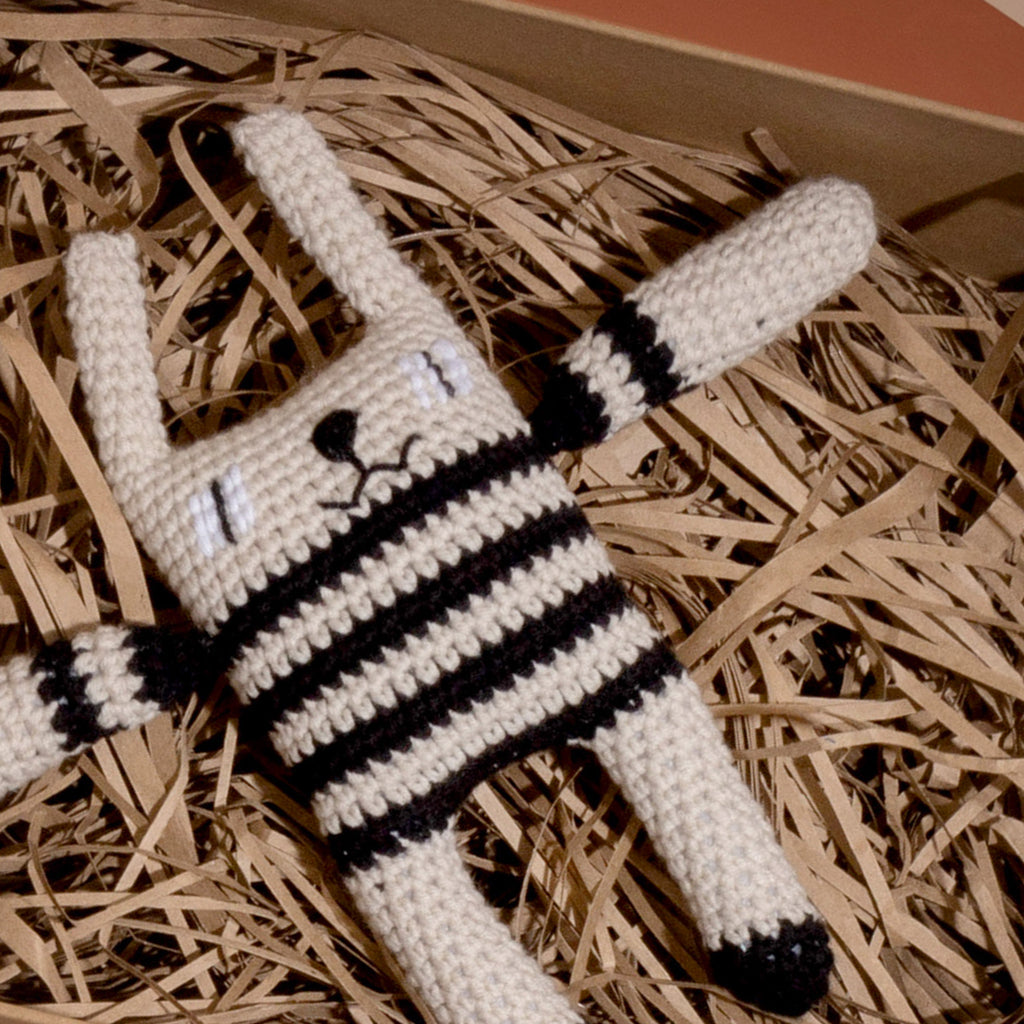 Black and Sand bunny crochet rag doll
Pepe is waived in a black and sand stripes suit.
This doll is completely handmade by a women community in Libanon exclusively for Kids at The Patio. Waived in a very soft and safe 100% cotton yarn.
This mini doll measures 20cm long.
Vendor: KIDS AT THE PATIO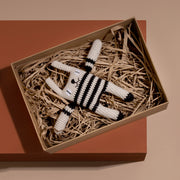 Black and Sand bunny crochet rag doll