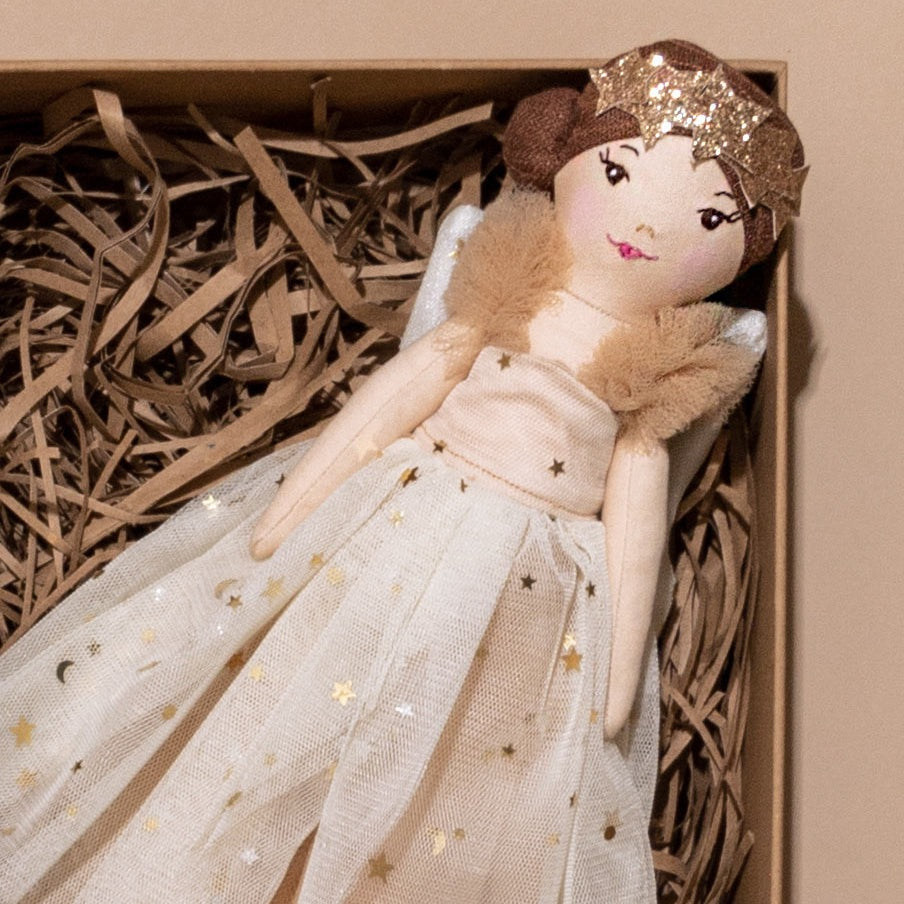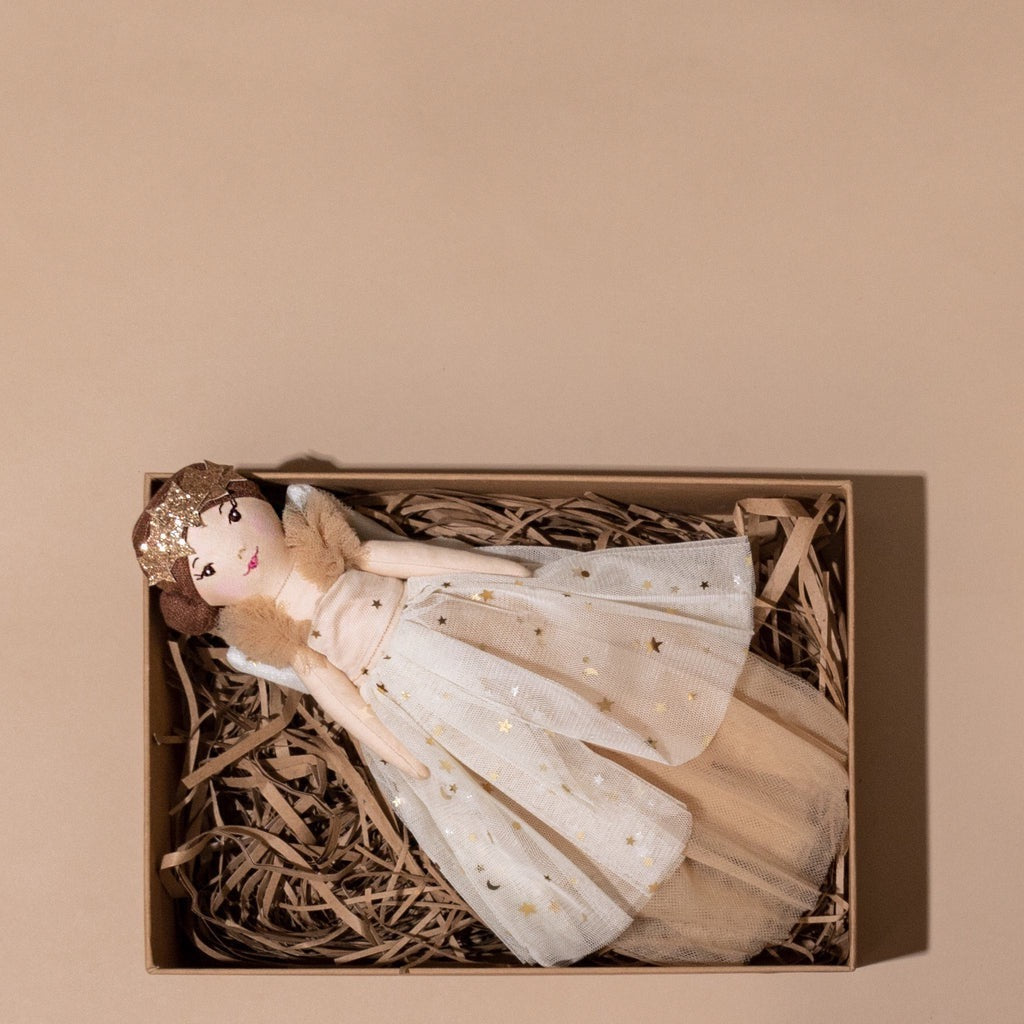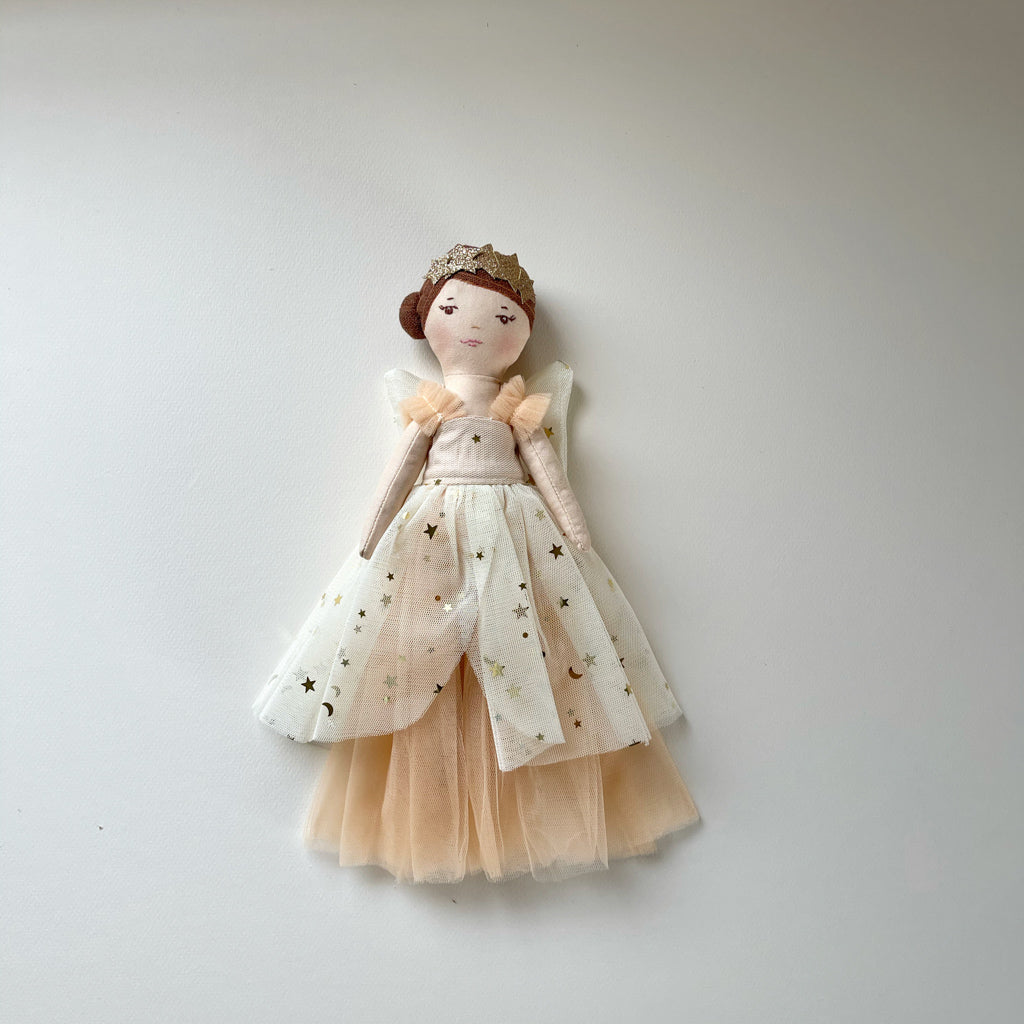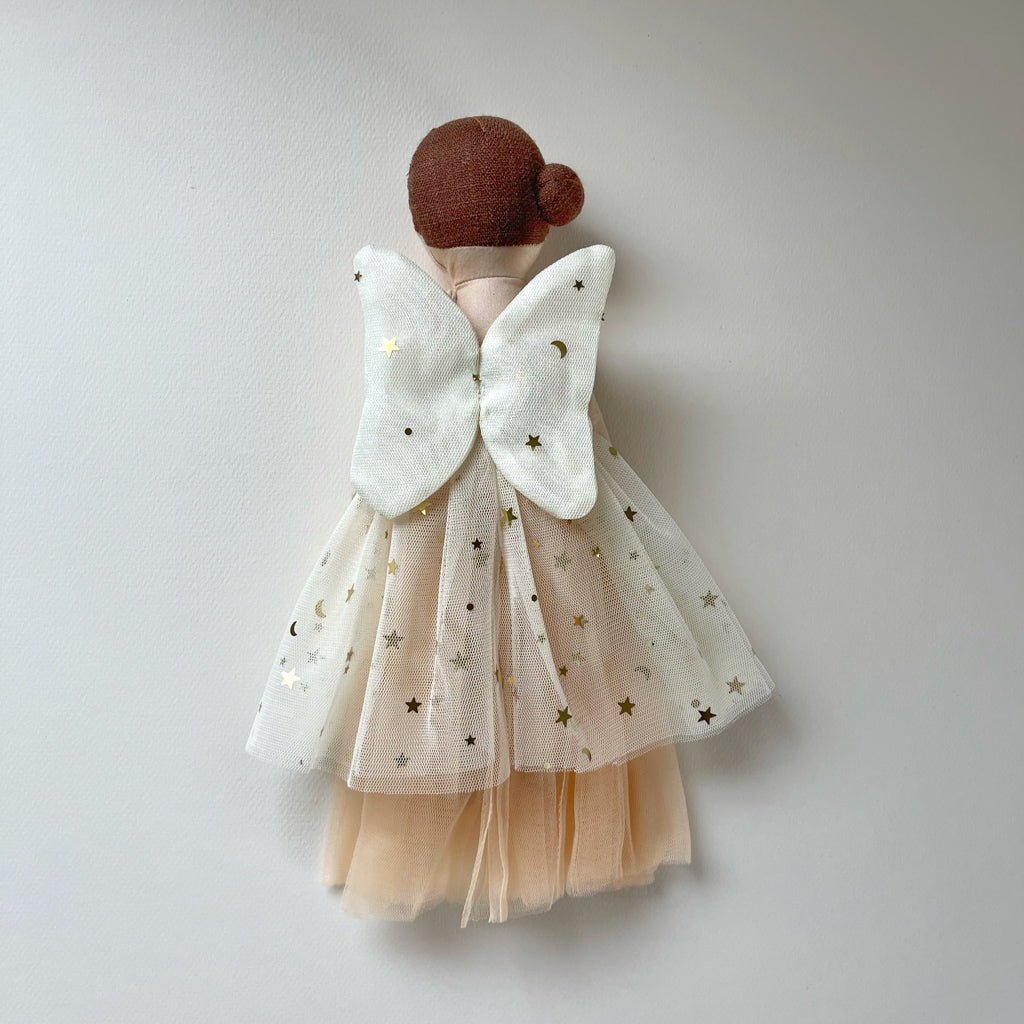 Golden Fairy GERTIE Rag Doll
Gertie is dressed in a soft pale cream and golden tulle dress with a lovely golden stars tiara and white shiny wings at the back.
This doll features many hand - embroidered details and she can be dress and undress very easily.
This mini doll measures 20cm long.
Vendor: KIDS AT THE PATIO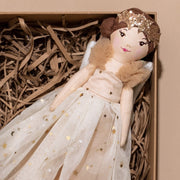 Golden Fairy GERTIE Rag Doll