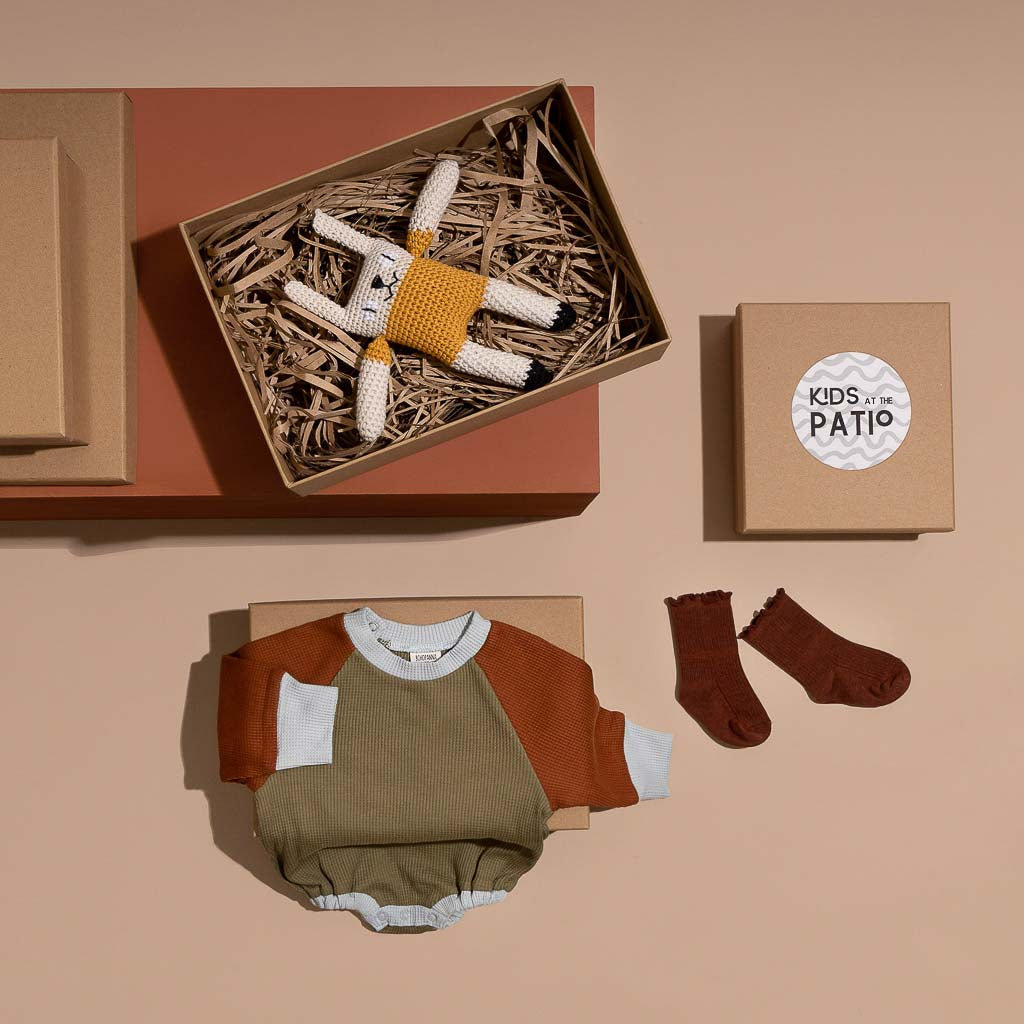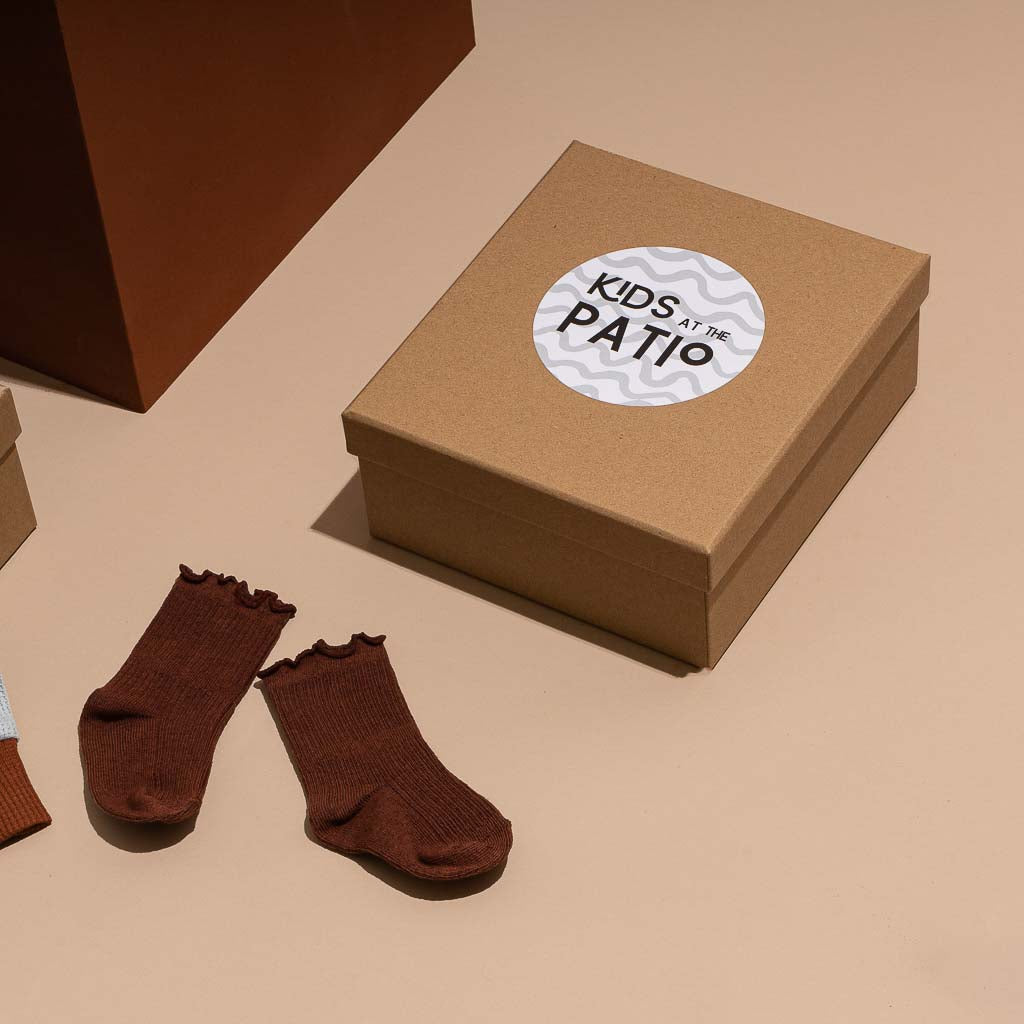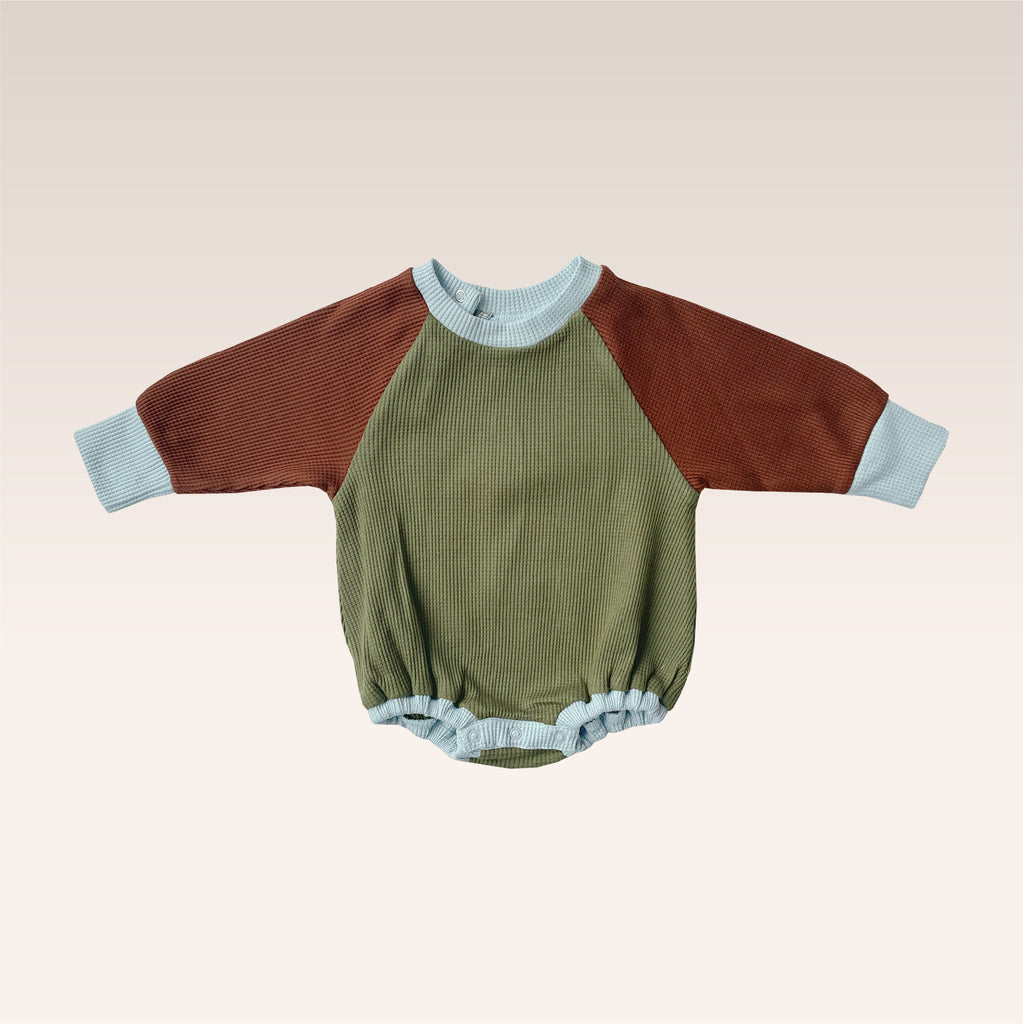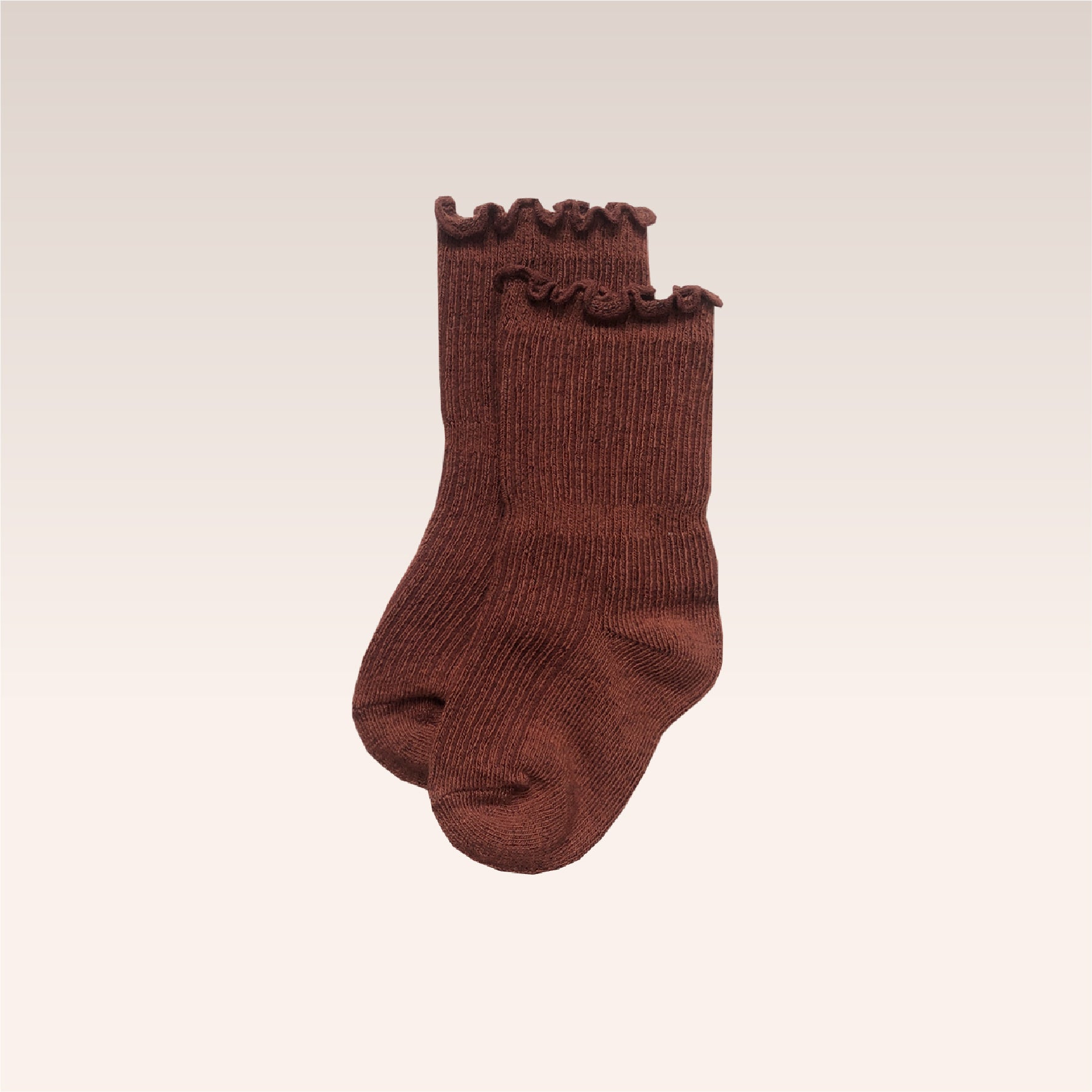 Pesto Sporty Baby Gift Box
 This Pesto Sporty Baby Boy Gift Box is perfect for newborns and infants up to one year of age. Its waffle cotton fabric is 100% Ekotex certified, providing excellent coziness, stretchability and durability.
The set comes with a retro sporty onesie, socks and a handmade crochet bunny designed exclusively by Kids at The Patio.
Each gift box is packaged in a sturdy cardboard box for added protection and style.
Vendor: KIDS AT THE PATIO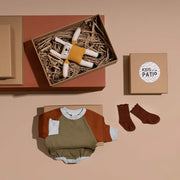 Pesto Sporty Baby Gift Box