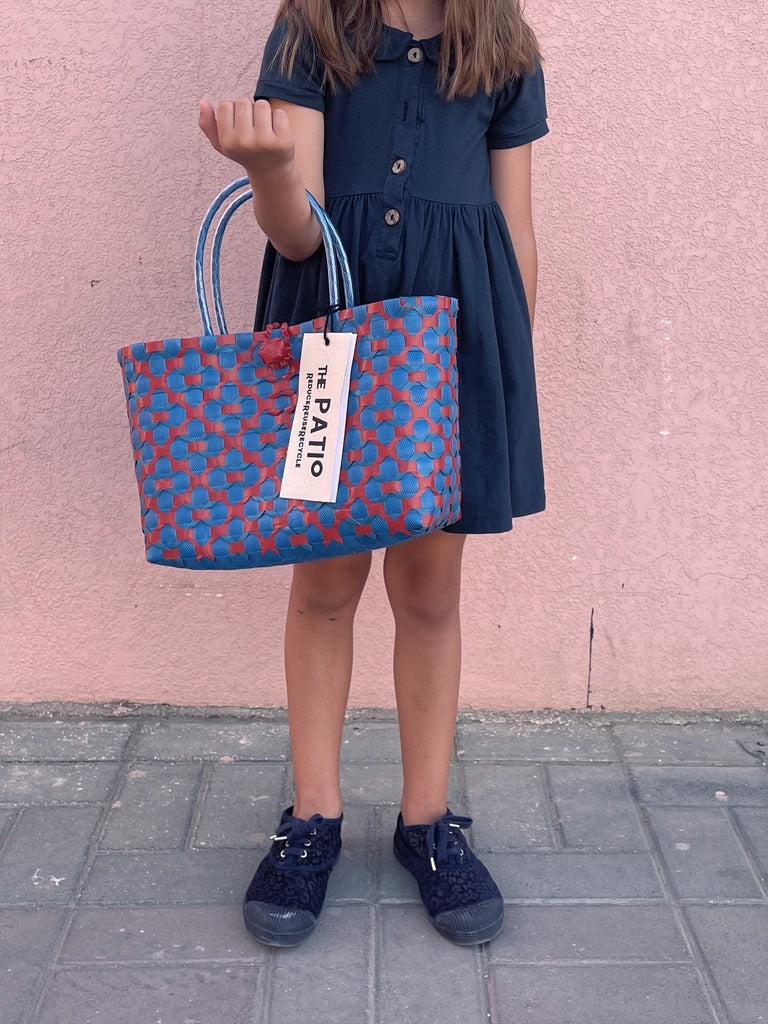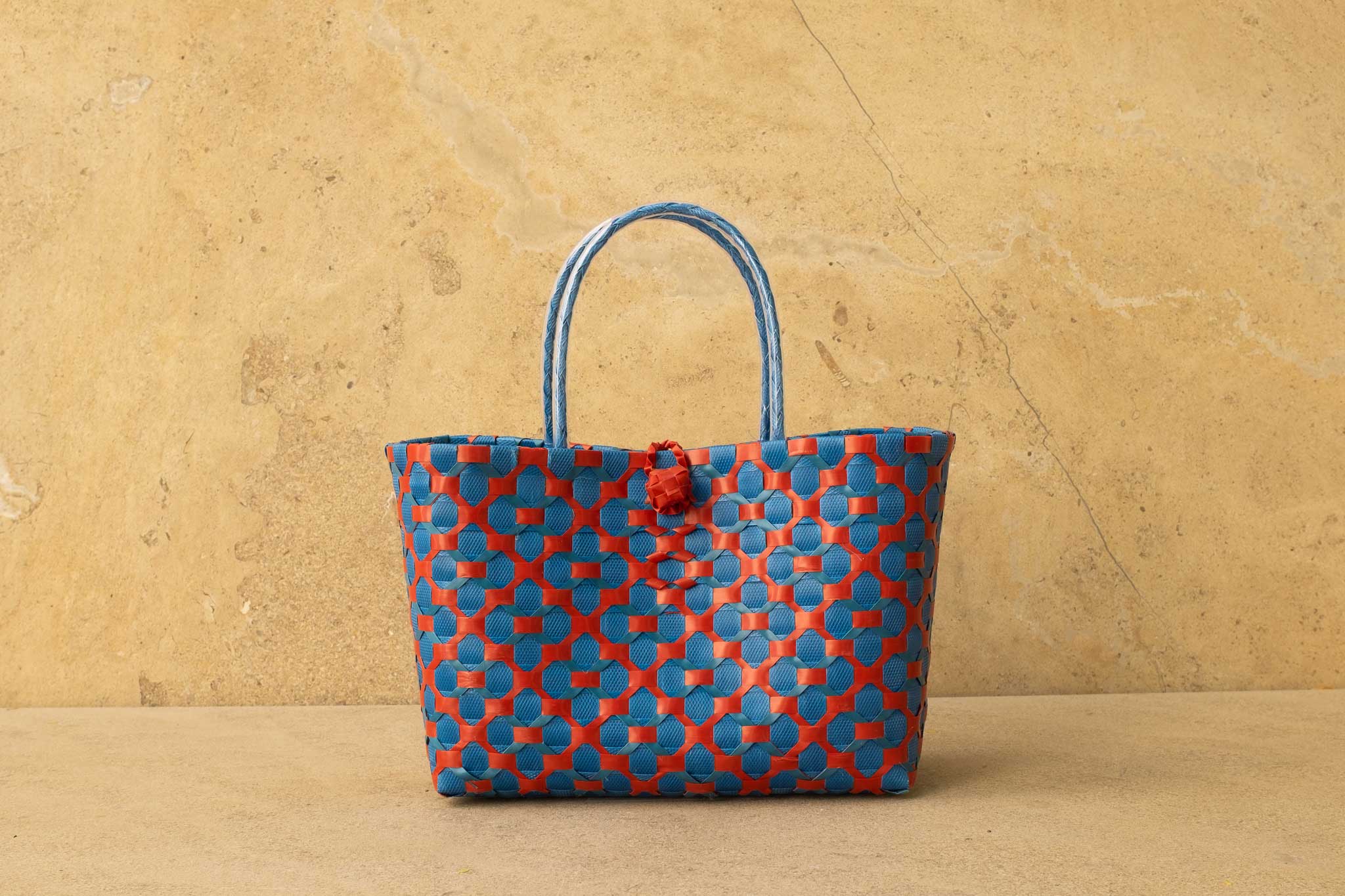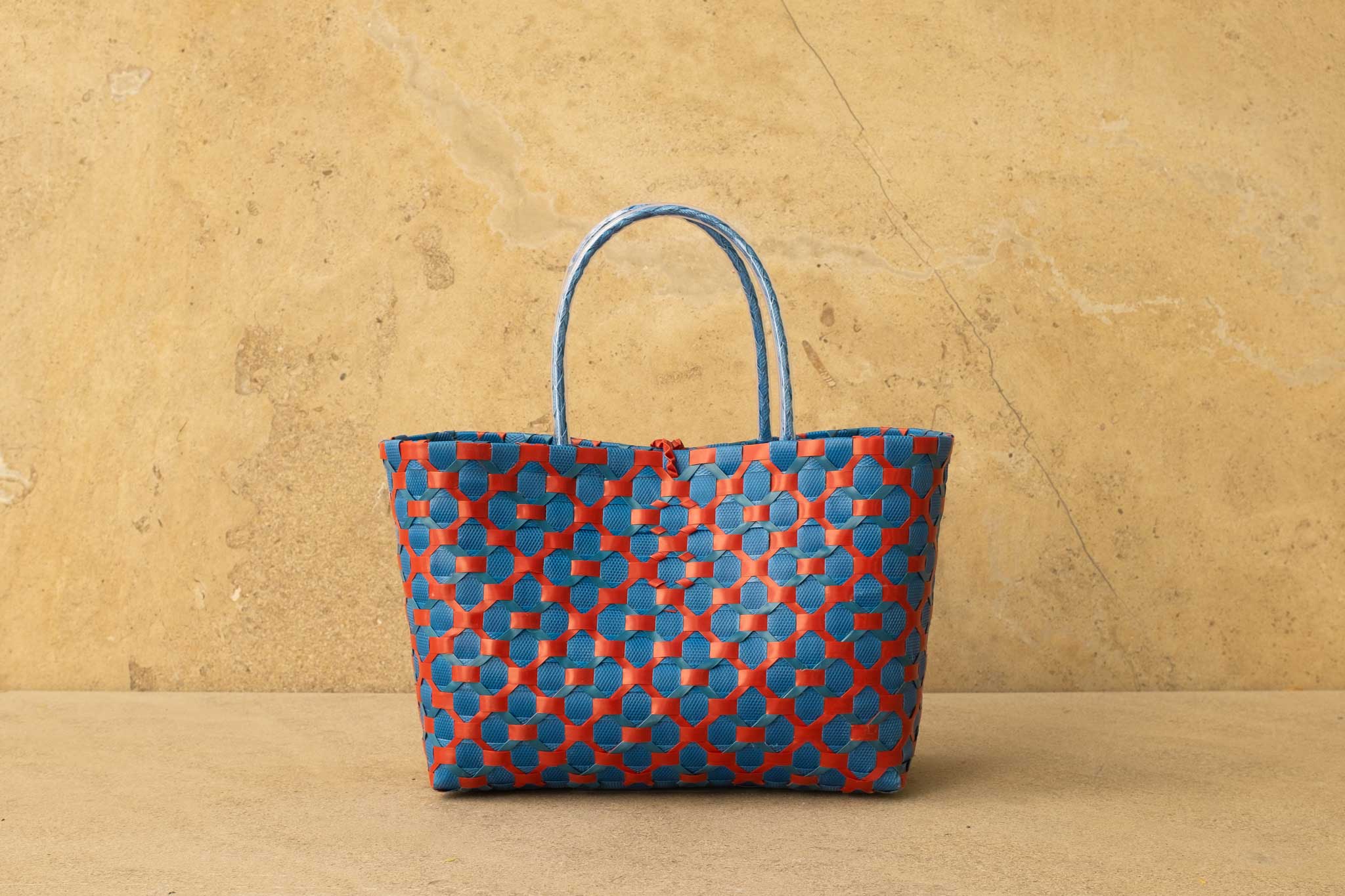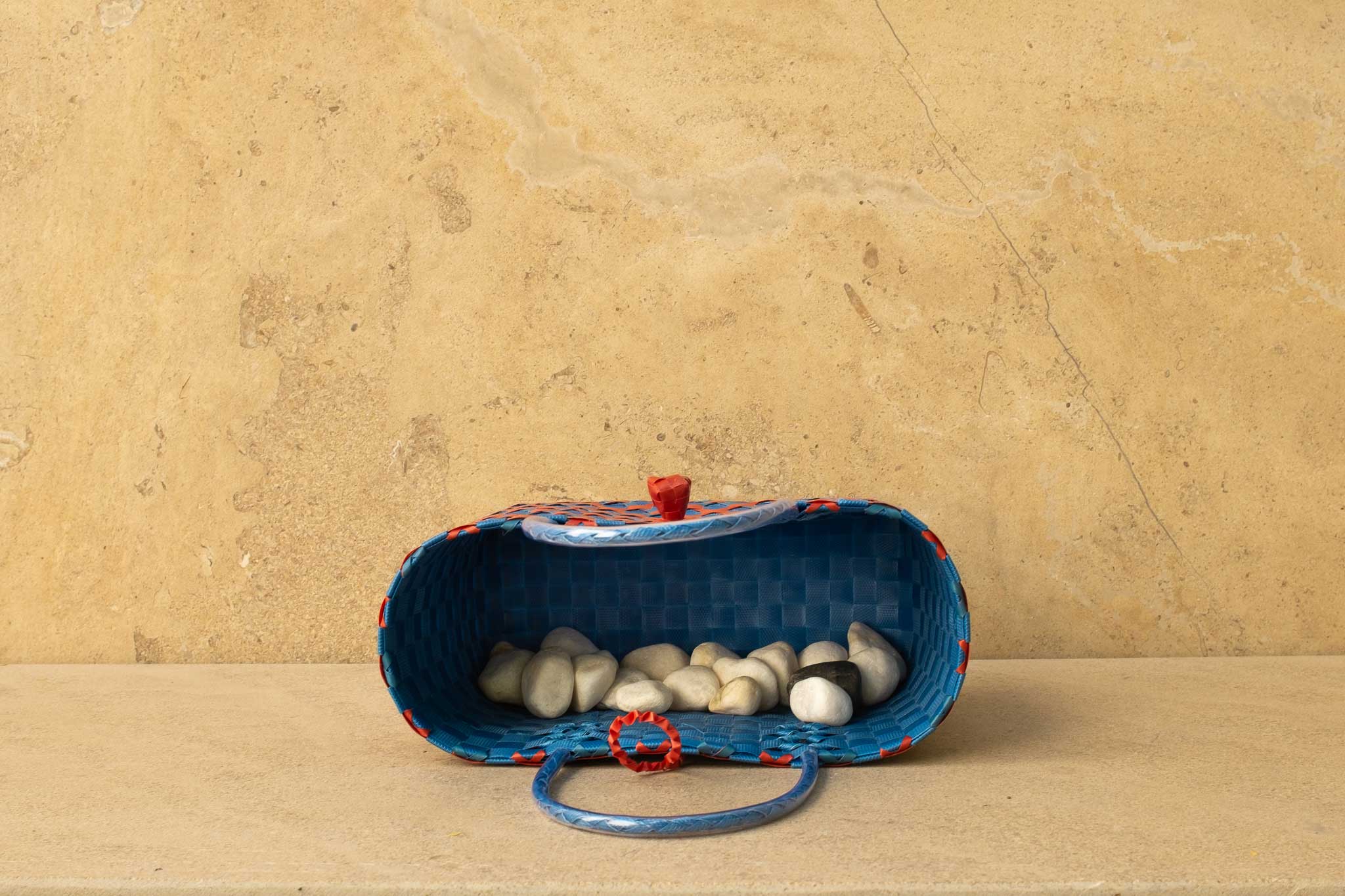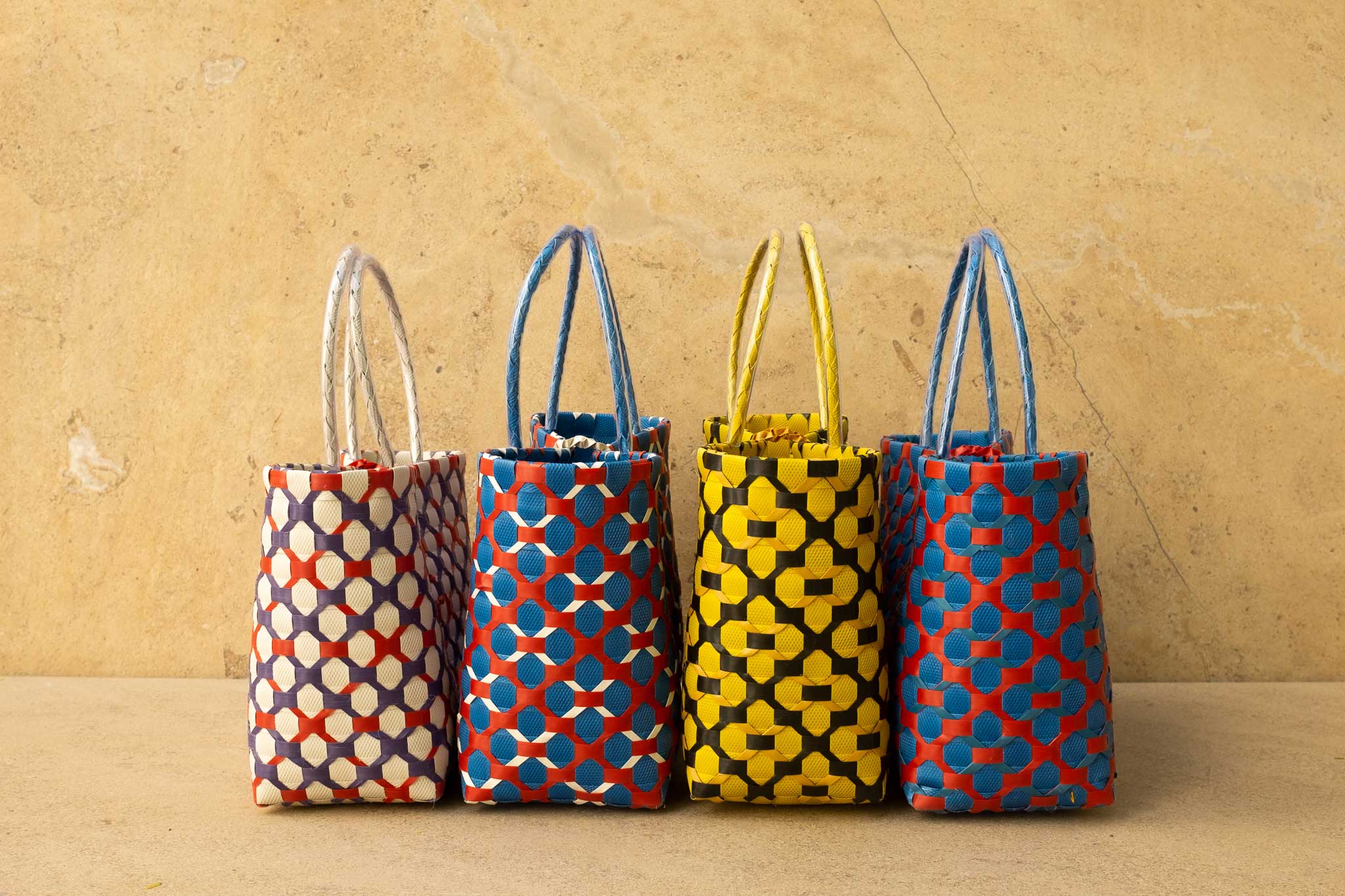 Material : 100% Waste Recycled Plastic from drinking bottles

Details : Blocked color, finest, strong, durable and wearable braided small tote bag. Double short hanger. Very easy to clean with a damp cloth. Perfect for kids and for mummies.
Measures: L 27cm X W 20cm D11cm; Hanger's length 14cm
The exclusive bags are handmade by woven strapping band from recycled plastic bottles.
The process discarded plastic bottles into shredded plastic flakes and after on they are transformed in strapping band.
The next process is to handwoven the bags by skilled craftsmen and women artisans with many years of experience in different villages from Indonesia.
The manufacturing makes The Patio Bags all UNIQUE.
Buying The Patio Recycled Plastic Bags means helping us in reducing plastic bottle waste from rivers and beaches in Indonesia.
Vendor: KIDS AT THE PATIO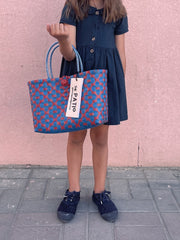 The Flower - Blue & Red